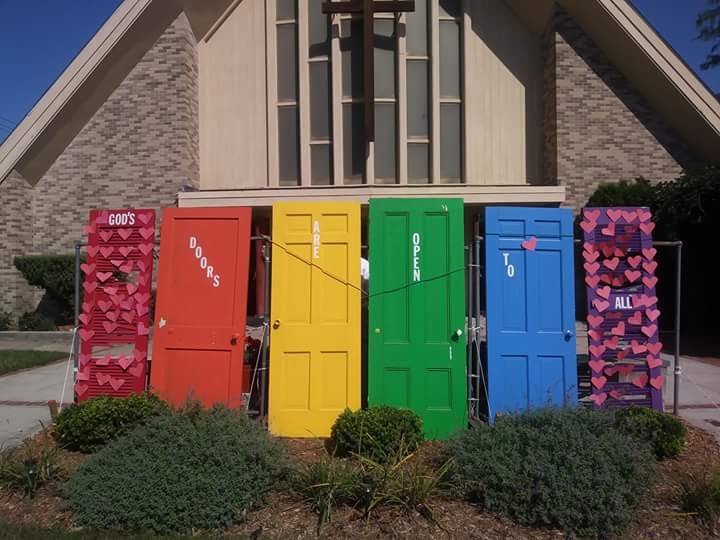 We are located in the Garden City area of Cranston between Budlong Road and Reservoir Avenue. Worship [currently suspended during the COVID-19 pandemic] begins at 10:00 a.m. with Sunday School also at that time. Communion is served to all on the first Sunday of each month. We are handicapped accessible. A time of fellowship and refreshments follows worship. Sunday School runs from September through June and all children from nursery through 8th grade are welcome. During the worship service, the pastor shares a children's message and activity bags are available.
We believe you will find our community to have:
– A wonderful and creative music ministry that strengthens our worship
– A growing Sunday school for ages nursery through 8th grade
– A confirmation program and a youth group to strengthen the faith of our older youth
– A continued commitment to outreach and mission to our community including several service opportunities for adults and youth
– A commitment to caring for each other in prayer and in fellowship
– A focus on preaching and teaching of the Bible and its application in our daily lives through Sunday sermons and weekly Bible study
Woodridge Congregational United Church of Christ welcomes you to a community of hope, encouragement and love that is deeply rooted in the reality of the Risen Christ with all of the possibilities and challenges that it grants us. We are committed to Christ's call to worship and fellowship, of discipleship and stewardship and we joyfully and prayerfully live out that call in many ways. We welcome you to worship with us on Sundays at 10:00 a.m. with Sunday School also at that time. Childcare is available for pre-school children and we are handicapped accessible. All are invited to the weekly Coffee Hour immediately following Sunday's service.
About the UCC
The United Church of Christ embraces a theological heritage that affirms the Bible as the authoritative witness to the Word of God, the creeds of the ecumenical councils, and the confessions of the Reformation. The UCC has roots in the "covenantal" tradition – meaning there is no centralized authority or hierarchy that can impose any doctrine or form of worship on its members. Christ alone is Head of the church. We seek a balance between freedom of conscience and accountability to the apostolic faith. The UCC therefore receives the historic creeds and confessions of our ancestors as testimonies, but not tests, of the faith.